Follow the maintenance list for storage that came with your RV, but here are a few items that you will want to check.
Check the fridges and cabinets. These things also attract critters, so either lock up your food in secure containers or take it home.
Once parked, open the fridge and cabinets to allow air circulation.
If you are leaving items with batteries, remove the batteries to avoid corrosion.
Lubricate everything from door hinges and locks to slide-outs. If it moves, it should move freely.
Liquids should all be checked. If they should be empty, remove them such as draining holding tanks and grey water tanks.
Fuel and other engine liquids should all be checked, filled, and treated. Start the engine to circulate the protectant.
If the RV has a generator, be sure that the fuel in it is either drained or treated.
Remove all items of value. (This is always a good habit.)
Be sure the tires are aired up.
Many neighborhood homeowners associations and city ordinances can make it difficult to store your RV at home. We offer RV parking spots to store your vacation home on wheels all year long. Select facilities also offer covered RV parking.
We offer many options for vehicle storage. From parking spaces that are both covered and uncovered to larger storage units, we can provide storage for all types of vehicles. Whether you're trying to maintain the integrity of your RV, or need to swap out seasonal hobbies we have several options to cover your RV storage needs.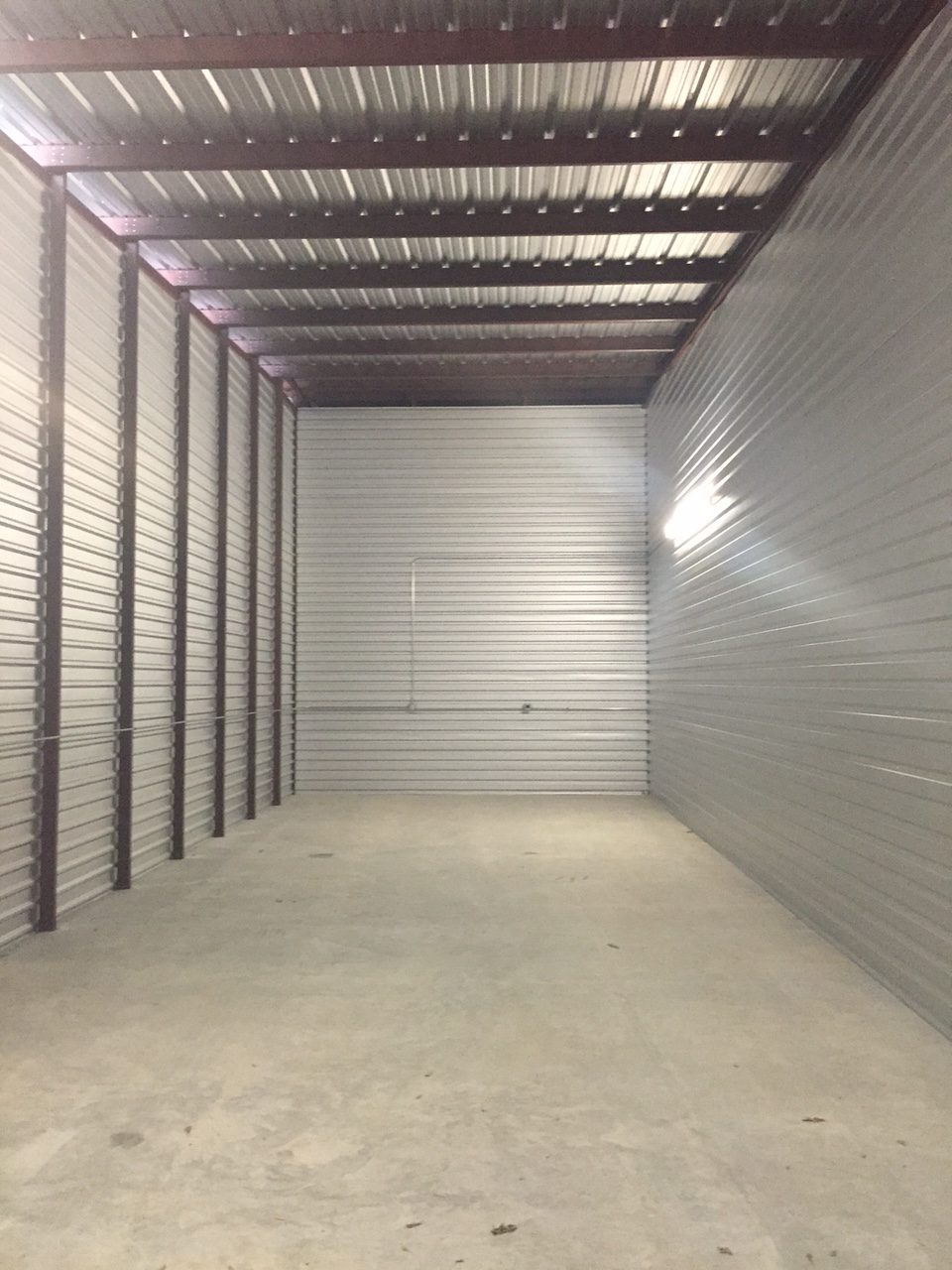 Read What Our Customers Have To Say
Really friendly staff and very clean facilities. I would recommend this place for your storage needs!!
Safe and clean storage areas. Easy access to Hwy 90. Very friendly people.
Would definitely recommend! Love their secluded location! Staff very friendly and helpful! Even offered assistance for movers. Thanks!